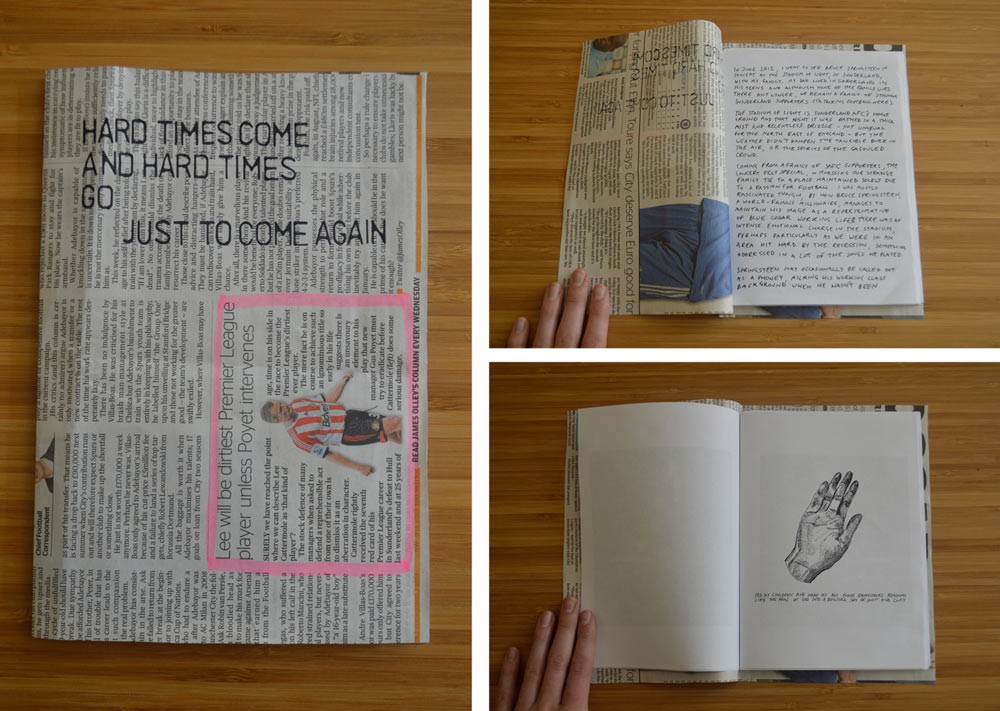 -
Hard times come and hard times go just to come again
2013
Series of 10 drawings, Pen and ink, Photocopier, 30cm x 42 cm
Series of printed zines with individual newsprint covers, 210 x 148mm
-
This series of drawings was inspired by Bruce Springsteen's concert at the Stadium of Light in Sunderland in 2012. Coming from a family of SAFC supporters, the setting of the concert felt special, but I was mostly fascinated by how Bruce Springsteen, a world-famous millionaire, manages to maintain his image as a representative of blue-collar working life and achieve such a profound connection with the audience. There was an intense emotional charge in the stadium, perhaps particularly as we were in an area hit hard by the recession, something addressed in a lot of the songs. These drawings were made later from youtube videos of moments where Springsteen's almost preacher-esque gestures collided with an especially poignant lyric. The drawings were later compiled into a zine.